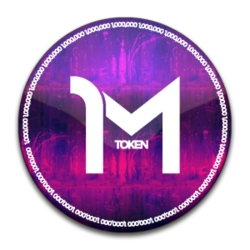 1MT
1Million Token
USD 0.1904
EUR 0.1564 • BTC 0.00000625 • ETH 0.00016638
Add to Watchlist
Add to Rewards
Create an Alert
0
86
Rank: 1620
Market Cap: $157,994
ATH: $3.5300, 2019-10-30T22:42:42.999Z
Maximum supply: 0
Circulating supply: 831,703
Contract Address: 0xf0bc1ae4ef7ffb126a8347d06ac6f8add770e1ce
Description:
1Milliontoken is an ERC-20 token that has a limited supply of 1 Million Tokens. It can be used as a utility token to pay for advertising services and can be traded on decentralized and centralized exchanges. Since May 2019, you can gamble with it in slots, dice, and roulette on crypto/gambling websites.
Topics
New Topic
News