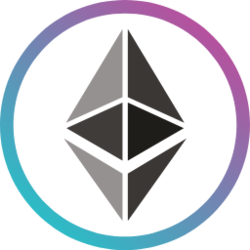 AETH
Aave ETH
USD 660.11
EUR 538.92 • BTC 0.0288 • ETH 1.0001
Add to Watchlist
Add to Rewards
Create an Alert
0
119
Rank: 98
Market Cap: $210,209,637
ATH: $660.14, 2020-12-17T15:23:58.633Z
Maximum supply: 0
Circulating supply: 0
Contract Address: 0x3a3a65aab0dd2a17e3f1947ba16138cd37d08c04
Description:
Aave ETH is an interest bearing token minted upon deposit and burned when redeemed. The aETH is pegged 1:1 to the value of the underlying ETH that is deposited in Aave protocol. aETH, can be freely stored, transferred, and traded. While the underlying asset is loaned out to borrowers, aETH accrue interest in real time, directly in your wallet!
Topics
New Topic
News