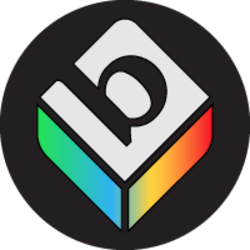 BASE
Base Protocol
USD 0.9353
EUR 0.7733 • BTC 0.00003010 • ETH 0.00073603
Add to Watchlist
Add to Rewards
Create an Alert
0
277
Rank: 955
Market Cap: $1,980,652
ATH: $2.3300, 2020-12-05T21:58:25.645Z
Maximum supply: 4,793,595
Circulating supply: 2,117,730
Contract Address: 0x07150e919b4de5fd6a63de1f9384828396f25fdc
Description:
Base Protocol (BASE) is a token whose price is pegged to the total market cap of all cryptocurrencies at a ratio of 1 : 1 trillion. BASE allows traders to speculate on the entire crypto industry with one token. If crypto market cap is $450B, BASE is $0.45. If crypto market cap is $800B, BASE is $0.80.
Topics
New Topic
News