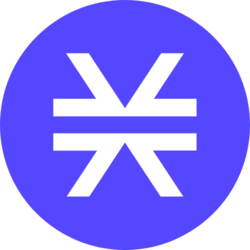 STX
Stacks
USD 2.16
EUR 1.80 • BTC 0.00003638 • ETH 0.00094399
Add to Watchlist
Add to Rewards
Create an Alert
0
506
Rank: 63
Market Cap: $2,275,494,009
ATH: $2.92, 2021-04-05T13:34:27.931Z
Maximum supply: 0
Circulating supply: 1,052,561,462
Description:
Stacks brings Apps and Smart Contracts to Bitcoin. Apps built on Stacks inherit all of Bitcoin's powers. They run their logic on the blockchain with smart contracts, are controlled by code instead of companies, and are accessible to anyone. This enables decentralized apps to do things that regular apps can't.
Topics
New Topic
News