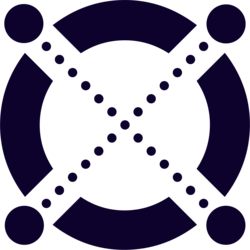 EGLD
Elrond
USD 198.45
EUR 165.62 • BTC 0.0034 • ETH 0.0874
Add to Watchlist
Add to Rewards
Create an Alert
0
541
Rank: 45
Market Cap: $3,593,558,587
ATH: $243.92, 2021-04-12T02:24:35.343Z
Maximum supply: 0
Circulating supply: 17,524,656
Description:
Elrond is a technology ecosystem for the new internet. Its smart contracts execution platform is capable of 15,000 TPS, 5s latency and $0.001 tx cost, focused on fintech, DeFi and IoT. Elrond's money & DeFi app Maiar offers an intuitive first-time experience with blockchain, offering progressive security and a gamified approach to unlocking more useful features. The Elrond Proof of Stake economic model has a limited supply; its token is named eGold to convey the notion of digital store of value to the next billion users.
Topics
New Topic
News