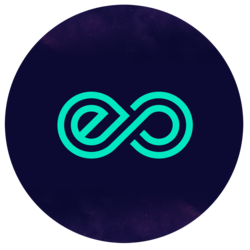 ERN
Ethernity Chain
USD 8.91
EUR 7.35 • BTC 0.00022230 • ETH 0.0034
Add to Watchlist
Add to Rewards
Create an Alert
0
453
Rank: 304
Market Cap: $100,902,334
ATH: $73.86, 2021-03-27T02:23:50.836Z
Maximum supply: 30,000,000
Circulating supply: 11,310,469
Contract Address: 0xbbc2ae13b23d715c30720f079fcd9b4a74093505
Description:
Ethernity Chain is a community-oriented platform that produces limited edition authenticated NFTs and trading cards created by your favorite artists and endorsed by notable figures. Built on the Ethereum Network, it aims to build the biggest A-NFT library, reward its creators and raise funds for charitable causes forever. Its unique DEFI applications allow ERN token holders to farm rare A-NFTs and vote on proposals that will amend the Ethernity Chain ecosystem.
Topics
New Topic
News