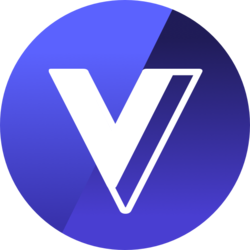 VGX
Voyager Token
USD 6.77
EUR 5.63 • BTC 0.00013789 • ETH 0.0043
Add to Watchlist
Add to Rewards
Create an Alert
0
232
Rank: 53
Market Cap: $1,505,722,379
ATH: $12.47, 2018-01-06T00:00:00.000Z
Maximum supply: 0
Circulating supply: 222,295,208
Contract Address: 0x5af2be193a6abca9c8817001f45744777db30756
Genesis Date: 2017-06-27
Description:
The Voyager Token (VGX) rewards users within the Voyager crypto broker ecosystem. VGX generates 5% interest when held in the Voyager app and will soon offer cash back rewards, and other exclusive features. VGX, formerly Ethos (ETHOS), can also be stored in its native wallet, the Ethos Universal Wallet. The Ethos Universal Wallet gives users the power to self custody 150+ crypto assets securely.
Topics
New Topic
News