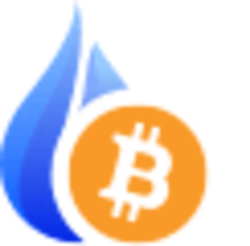 HBTC
Huobi BTC
USD 58,990.00
EUR 49,233.00 • BTC 0.9997 • ETH 25.77
Add to Watchlist
Add to Rewards
Create an Alert
0
382
Rank: 80
Market Cap: $1,648,916,676
ATH: $64,731.00, 2021-04-14T11:57:00.648Z
Maximum supply: 27,906
Circulating supply: 27,906
Contract Address: 0x0316eb71485b0ab14103307bf65a021042c6d380
Description:
Launched by Huobi Global and deployed on the Ethereum network, Huobi BTC (HBTC)token aims to promote the growth of the decentralized marketplace by injecting Bitcoin (BTC), the largest and most liquid asset, into the decentralized finance (DeFi) eco-system. HBTC maintains a strict, asset-backed 1:1 peg to BTC. Every 1HBTC issued will be fully backed by the same BTC asset quantity to ensure users can perform a 1:1 exchange between HBTC and BTC at any time.
Topics
New Topic
News