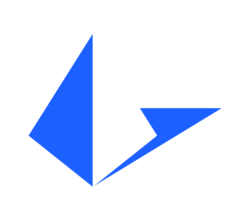 LRC
Loopring
USD 0.3733
EUR 0.3090 • BTC 0.00001074 • ETH 0.00031323
Add to Watchlist
Add to Rewards
Create an Alert
0
121
Rank: 63
Market Cap: $462,742,455
ATH: $2.4000, 2018-01-09T00:00:00.000Z
Maximum supply: 1,374,513,896
Circulating supply: 1,246,631,890
Contract Address: 0xbbbbca6a901c926f240b89eacb641d8aec7aeafd
Genesis Date: 2017-08-01
Description:
Loopring is an Ethereum zkRollup protocol - a type of layer 2 scaling solution. Layer 2s are an environment that sits above Ethereum, where transaction throughput can be increased, and transaction cost can be decreased. From a user's POV, that means faster, cheaper, gas-free transactions. Importantly, zkRollups maintain the complete self-custodial security guarantees of Ethereum. Loopring is also a collection of products built on top of its open source protocol. These products include a non-custodial exchange (AMM and orderbook), payments, and wallets, powered by Loopring zkRollup.
Topics
New Topic
News