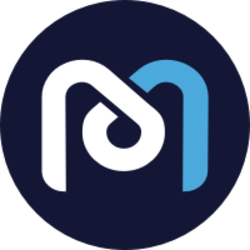 MDX
Mdex
USD 4.70
EUR 3.91 • BTC 0.00009604 • ETH 0.0030
Add to Watchlist
Add to Rewards
Create an Alert
0
85
Rank: 91
Market Cap: $587,830,137
ATH: $10.11, 2021-02-22T07:08:38.957Z
Maximum supply: 0
Circulating supply: 124,962,459
Contract Address: 0x25d2e80cb6b86881fd7e07dd263fb79f4abe033c
Description:
Mdex is an automatic market-making decentralized exchange based on the concept of fund pools. It is similar in function to some DEXs on the market, but on this basis, it proposes and implements a dual-chain DEX model based on the Huobi Eco Chain and Ethereum . It combines the advantages of the low transaction fees of the Huobi Eco Chain and the prosperity of the Ethereum ecosystem, and supports the dual mining mechanism of liquidity and transactions.
Topics
New Topic
News