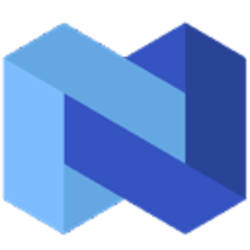 NEXO
NEXO
USD 0.7126
EUR 0.5853 • BTC 0.00002171 • ETH 0.00054133
Add to Watchlist
Add to Rewards
Create an Alert
0
176
Rank: 77
Market Cap: $398,992,426
ATH: $2.2000, 2018-05-08T19:35:46.469Z
Maximum supply: 0
Circulating supply: 560,000,010
Contract Address: 0xb62132e35a6c13ee1ee0f84dc5d40bad8d815206
Description:
The NEXO Token is an asset-backed token and is backed by the underlying assets of Nexo's loan portfolio. NEXO Tokens Holders will get 30% of the company's profits. NEXO Tokens offer additional utility features such as discounted interest rates on the Nexo Instant Crypto-backed Loans and are also accepted as collateral on the Nexo Platform.
Topics
New Topic
News