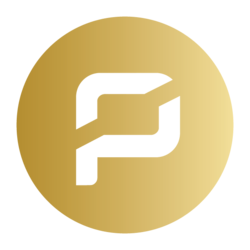 ARRR
Pirate Chain
USD 4.21
EUR 3.47 • BTC 0.00010494 • ETH 0.0016
Add to Watchlist
Add to Rewards
Create an Alert
0
555
Rank: 97
Market Cap: $769,022,120
ATH: $16.76, 2021-04-23T18:13:27.423Z
Maximum supply: 0
Circulating supply: 182,778,863
Genesis Date: 2018-08-29
Description:
Pirate Chain (ARRR) is a 100% private send cryptocurrency. It uses a privacy protocol that cannot be compromised by other users activity on the network. Most privacy coins are riddled with holes created by optional privacy. Pirate Chain uses zk-SNARKs to shield 100% of the peer to peer transactions on the blockchain making for highly anonymous and private transactions.
Topics
New Topic
News