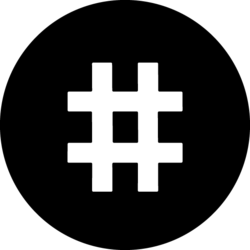 RSR
Reserve Rights Token
USD 0.0828
EUR 0.0696 • BTC 0.00000136 • ETH 0.00003823
Add to Watchlist
Add to Rewards
Create an Alert
0
578
Rank: 99
Market Cap: $1,102,004,490
ATH: $0.0999, 2021-03-21T20:10:48.032Z
Maximum supply: 100,000,000,000
Circulating supply: 13,157,804,000
Contract Address: 0x8762db106b2c2a0bccb3a80d1ed41273552616e8
Description:
Reserve aims to build a stable, decentralized, asset-backed cryptocurrency and a digital payment system that scales supply with demand and maintains 100% or more collateral backing. Ultimately, Reserve's goal is to create a universal store of value – particularly in regions with unreliable banking infrastructure and regions where hyperinflation is an issue. The Reserve system will interact with three kinds of tokens: (1) The Reserve token (RSV), which is a stable cryptocurrency that can be held and spent the way we use normal fiat money; (2) The Reserve Rights token (RSR), a protocol token used to facilitate the stability of RSV. (3) A growing variety of tokenized real-world assets (such as other stablecoins) that are held by the Reserve smart contract to back RSV.
Topics
New Topic
News