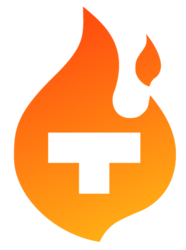 TFUEL
Theta Fuel
USD 0.5301
EUR 0.4373 • BTC 0.00001323 • ETH 0.00020463
Add to Watchlist
Add to Rewards
Create an Alert
0
131
Rank: 47
Market Cap: $2,871,564,068
ATH: $0.6816, 2021-06-09T06:50:55.818Z
Maximum supply: 0
Circulating supply: 5,301,219,200
Description:
The operational token of the Theta protocol. TFUEL powers on-chain operations like payments to relayers for sharing a video stream, or for deploying or interacting with smart contracts. Relayers earn TFUEL for every video stream they relay to other users on the network. You can think of Theta Fuel as the "gas" of the protocol. At Mainnet launch on March 15th, TFUEL will be created as a native token on the Theta blockchain.
Topics
New Topic
News