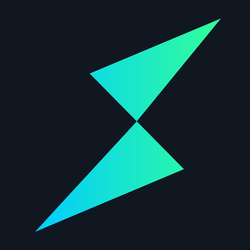 RUNE
THORChain
USD 1.92
EUR 1.59 • BTC 0.00005227 • ETH 0.0016
Add to Watchlist
Add to Rewards
Create an Alert
0
149
Rank: 66
Market Cap: $441,177,641
ATH: $1.97, 2021-01-16T05:03:22.744Z
Maximum supply: 500,000,000
Circulating supply: 230,241,001
Contract Address: RUNE-B1A
Description:
THORChain is building a chain-agnostic bridging protocol that will allow trustless and secure value-transfer connections with most other chains (such as Bitcoin, Ethereum, Monero and all of Binance Chain). Users will be able to instantly swap any asset at fair market prices and deep liquidity. Token holders will be able to stake any asset and earn on liquidity fees. Projects will be able to access manipulation resistant price feeds and accept payments in any currencies, no matter the type or liquidity.
Topics
New Topic
News